Join our Buddy Ball Classes with Fitness Trainer Sandra Cano
Every Tuesday at 5pm PT/8pm EDT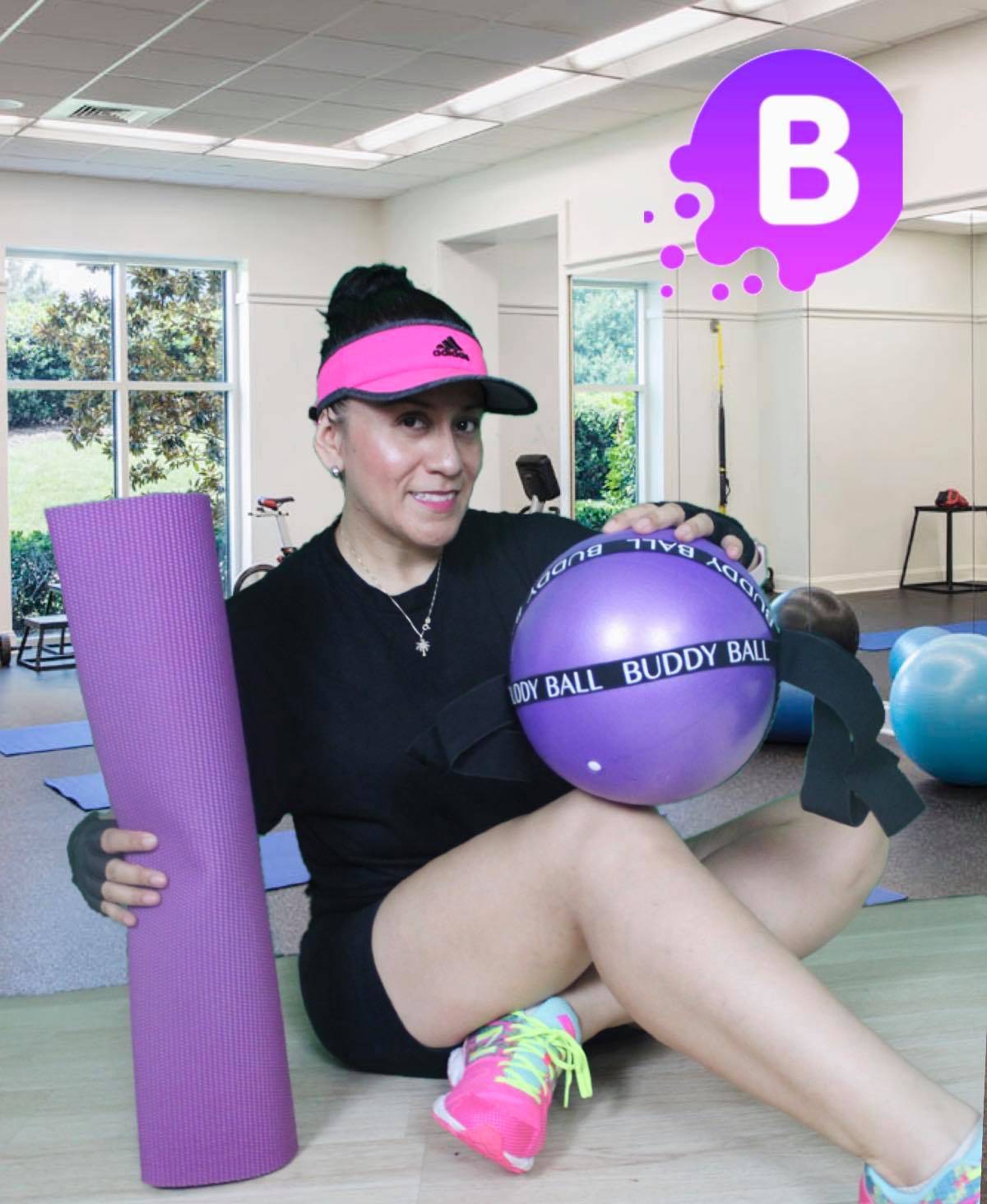 Sandra Cano is a very experienced Fitness Trainer and dance choreographer who developed some new moves with our band in combination with our signature moves in a class live. You can join us every week and enjoy her gentle but effective way of teaching how to use Buddy Ball Band in many moves.

Some research shows that Mini Pilates or Barre balls require more work in your legs to hold the ball up and it can be frustrating when it keeps falling down. Our Buddy Ball Band around the ball, helps you to move more freely, expanding your range of motion. It helps you keep the form of your movement for more core engagement and activation.
Buddy Ball Band allows you to switch your movements easily, allowing you to target your core, thighs and inner and outer glutes all in one. No need to try to keep the ball again and stopping in the middle of class when rolling or to position after each exercise because it is attached to your body! With each new move from our trainers, you can find great ways to make your workout more effective by adding the ball and band.
Our signature moves allow you also to challenge yourself in a gently more controlled way.