Join our Buddy Ball Classes!

Train with Fitness Trainer Sandra Cano or our Fitness Director Roxanna Benjamin.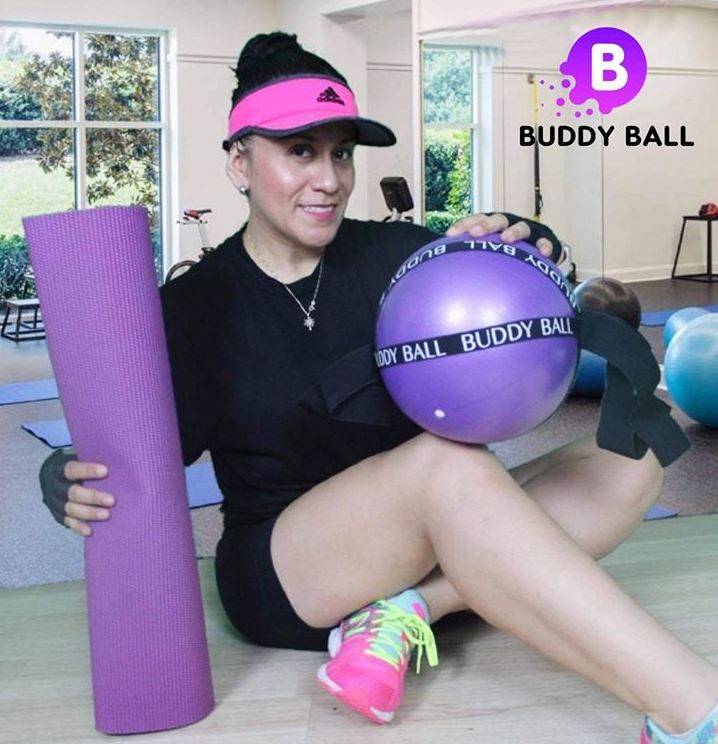 Sandra Cano is a very experienced Fitness Trainer and dance choreographer in the Bay Area who helps new BBB users with some new moves each week in combination with our signature moves in a class live. You can join us every week and enjoy her gentle but effective way of teaching how to use Buddy Ball Band in many moves.
Saturday at 10am PT/1pm EST

As a fitness instructor I bring a very unique background because of my past experience including seventeen sports and activities such as gymnastics, soccer, basketball, Pilates, ballet, yoga and swimming just to name a few. Having such a varied background gives me the ability to keep my class formats challenging, new and exciting every time!

Where my strength lies is in my expertise in posture and alignment because it keeps my students safe while working out. I enjoy making sure my classes are welcoming to people of all fitness backgrounds by giving modifications to all the moves, so we can enjoy getting fit together!

Roxanna.

Starting October

Monday early bird at 7am PT/10am EST
Saturday at 9am PT/12am EST